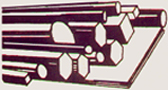 About Us
Having created ripples in the field of iron & steel trading, Suham Steel Traders has been indulged in trading and stocking of Iron, Steel,Cement & Hardwares since 1999.The trading sector mainly focuses on the operation at southern India.The company aims to provide quality products and ensure with the best in industry . As a leading steel merchant, we being very particular about specifications, supply steel throughout India.Our suppliers includes high profiled companies such as SAIL,TATA (TISCO) , IISCO,Ramco Cements,L&T Cements,India Cements, and other large pvt. producers where we get the finished materials.Our uniqueness lies in the supply of high mast Home Builders,Engineering Workshops,Bus body builders.

i)Government & semi govt. department

ii)Public & Private sector undertaking

iii)Private & Public sector contrators (Railway vendors)

iv)Government and private Engineering Workshops.
v)Home Builders, Public Road Contractors and builders
vi)Vehicles body builders,bus,Heavy vehicles
Our other privileged client includes :-
Essar foudaries,Villupuram
Riteset Industries,Cuddalore
Tncse sugars,Vikkiravandi
Coastal paper mills ,Pondy
Sri ramdas Motor transport,pondy
Standard Industrial company,pondy
G M R Vasavi Industries,pondy
M.Govind & Sons,Villupuram
Varalakshmi Sugars,chidambaram
Machino Fabs India P Ltd,Neyveli
Minar Heat Transfer Systems,cuddalore
Parrys India Ltd,Nellikkuppam
more inforamtion please Contact
Sales & Marketing Office:
Suham Steel Traders
Samrat Nagar,East Pondy Road
Koliyanoor X Road, Koliyanoor
Villupuram - 602 605
Tamilnadu S.India
Tel:0091-4146-231043
Fax:0091-4146-231043
Moblie: 0091-9842327022

Email :
Admin: usman@suham.com
Sales: sales@suham.com
General: info@suham.com
---

Engineering Workshop
Home Builder
Bus Body Builder